Web Hosting Solutions
Professional, Reliable, Affordable
No Hidden Fees * Outstanding Service for the Best Possible Price
To run WordPress you need a web host and there are thousands of them out there, the vast majority of which meet the WordPress minimum requirements. Minimum requirements just means that your host server needs to support PHP (general-purpose scripting language originally designed for web development to produce dynamic web pages) and MySQL (database management system that runs as a server providing multi-user access to a number of databases).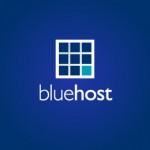 At Simply Effective Web Design we use and recommend a Blue Host as a great web hosting provider. Bluehost is a
professional web hosting and domain registration service who has been providing quality web hosting solutions to businesses and individuals since 1996.
Bluehost has new customers signing up for their services daily and are currently hosting millions of domains! Why? Because they provide outstanding service for the best possible price and they are constantly innovating and upgrading their services at
no additional cost to their customers.
Beyond the reasons above, we recommend Bluehost because their technology is really what sets them apart from other companies. They have their own data centre, build their own servers, and have their own nationwide fiber network. They will handle every aspect of your hosting, so you can feel confident that if there is a problem, you won't have to worry about getting it solved.
Questions about Bluehost and how to get started? Call 403-257-7047.