Website Pricing
We'll Work Within Your Budget!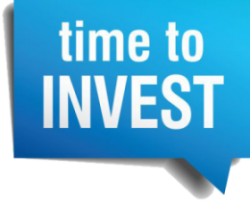 Websites are a great advertising tool. They are not intended to replace your other marketing activities, but to enhance them. In other words, a marketing and business tool which should be used as part of an overall marketing campaign. Let's discuss how we can help get your company's message online and get your site working for you today!
Web Packages
Our site packages are designed specifically for small to medium-sized businesses. They vary according to size, complexity and client requirements, and like our customized website designs, no website estimate we provide is ever exactly the same. That said, we're certain we can work within your budget!
All of our packages include:
Initial site consultation
Required planning & research necessary to produce up to two sample site proposals in WordPress CMS (Content Management System) to provide a preliminary view of how the website will take shape, i.e., layout, colours, functionality options, to name a few
Professional look & feel – customized site design including header/banner with name, client-supplied logo, trademarks, (preferred) images, tagline/slogan
Customized one-, two- or three-column (or combination) page layout dependent on site requirements and client preferences
Customized site navigation menu – horizontal & vertical (if applicable) to facilitate easy flow from page to page
Client-supplied text content & graphics integration (separate fee structure if text/copy development is required)
Customized WordPress plugins and widgets to enhance the functionality of each site based on unique/specific requirements and client preferences
Social media integration: links to Facebook, Google+, Twitter, LinkedIn, as well as, (up to three) videos configured for YouTube
(Please note that a separate contract will be negotiated for the creation of social media pages including setting your social media pages up – with design-to-match branding, that is, to match your website!)
Blog/News page integrated directly into website
Customized footer section which can incorporate text, images, links, downloads, contact information, copyright information
Email contact links
Internal/External links
Title/meta description tags for search engine optimization
*Note: we do basic SEO on every site we build writing specific meta tags based on site content – title & descriptions – appropriate coding such as ALT attributes and link titles. If a client has more advanced SEO requirements, we will recommend dedicated SEO professionals.
Domain name and address set-up with web host (if required)
**One-time (see ongoing site maintenance below) instruction for site maintenance/editing/plug-in installation in WordPress (upon site completion)
Project review & follow-up (textual changes/adjustments free of charge *up to 10 days after site launch)
Ongoing site maintenance including phone tech support – a *separate maintenance contract will be negotiated
*Tech support for the life of the website isn't free! We'll make adjustments at no charge for 10 days after launch, but we stress to all WordPress website clients that the burden is on them to learn and understand what they now own. Clients are shown how to back up their sites and databases, but it's their responsibility to do so. If ongoing site maintenance/training (website changes/updates) is required, a separate maintenance contract will be negotiated. ** Please note: the amount of training time necessary will vary with each individual so we charge an hourly rate for this service beyond the initial training provided in the basic package.
Time Frame
Because websites vary according to size and scope, each project has it's own time frame. Most projects can be completed within a 30-day period – 20 – 25 business days!
For example, the approximate time frame for a WordPress site customization/installation for up to 25 pages can be completed in 20 – 25 business days, providing ALL pertinent site content (including text, images, Word docs/Pdfs, external links, including social media links, etc.) and account information (i.e., user names & passwords) is supplied and received from the client within the time frame/start date agreed upon.
Contact us at 403-257-7047 or e-mail design@simplyeffective.ca for a quote. We're certain we can work within your time frame and your budget!
Mobile Phone Apps, Social Media Management & Multimedia Packages
Because each client's needs are so unique and vary according to size and scope, each mobile phone app, social media and multimedia projects are subject to their own pricing. Please contact us directly at 403-257-7047 to discuss our fees. Thanks!
Invoicing Policy
Once the project/proposal is agreed upon, the website package fee is split between two billings and is payable as follows:
50% invoiced upon concept approval and in advance of website creation
50% invoiced upon completion and publishing of website files to the net
We accept cash, cheque, email transfer or payment online via PayPal, credit card via Square.
Call us today. We're sure you'll enjoy the process of creating your online presence while doing business with Simply Effective!